The Fruteria – Botanero by Chef Johnny Hernandez, Houston Intercontinental Airport – Houston, TX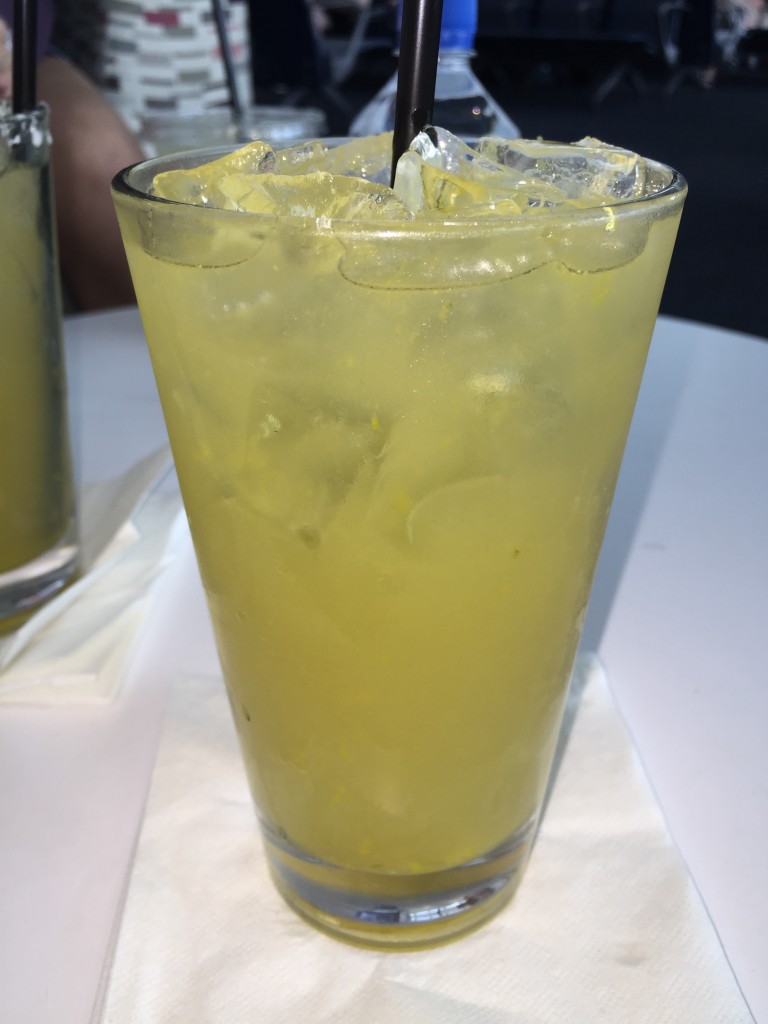 On our way back from our Costa Rica trip, we had a short layover in the Houston Intercontinental Airport. Wouldn't you know it, there was a small Mexican-themed eatery smack dab in the middle of the waiting area! It wasn't really a restaurant, but more like an island bar, however they had food and of course, Margaritas! The Fruteria – Botanero by Chef Johnny Hernandez in the Houston airport is an satellite location of a restaurant located in San Antonio. Interesting concept, to say for sure.
We had some food, which was very good especially considering where we were. Along with the food I had to try a Margarita, obviously, so I ordered their standard Margarita. The ingredients listed were fresh lime, pineapple & orange juice, Cointreau & El Jimador Tequila. Most of the ingredients on this list should make for a solid Margarita, but the pineapple juice was a bit of a twist.  I was curious how it would turn out. Overall, the flavor of this Margarita was good, although I could tell the pineapple juice really added a lot of sweetness. Unfortunately, it tended to drown out the citrus components and ended up being just a bit too sweet for my preference. So it ended up being less of what I would like in a Margarita, and more of a fruit drink. That being said, "The Fruteria" is inspired by Mexican fruit stands so it shouldn't be surprising that their drink menu leans toward fruit-infused recipes. While I would rate this drink only a 6.5 because it just wasn't quite what I would look for in a Margarita, if you enjoy pineapple flavor this might be a great change-of-pace to a standard Margarita.