J.Fires' Market Bistro – Waterloo, IL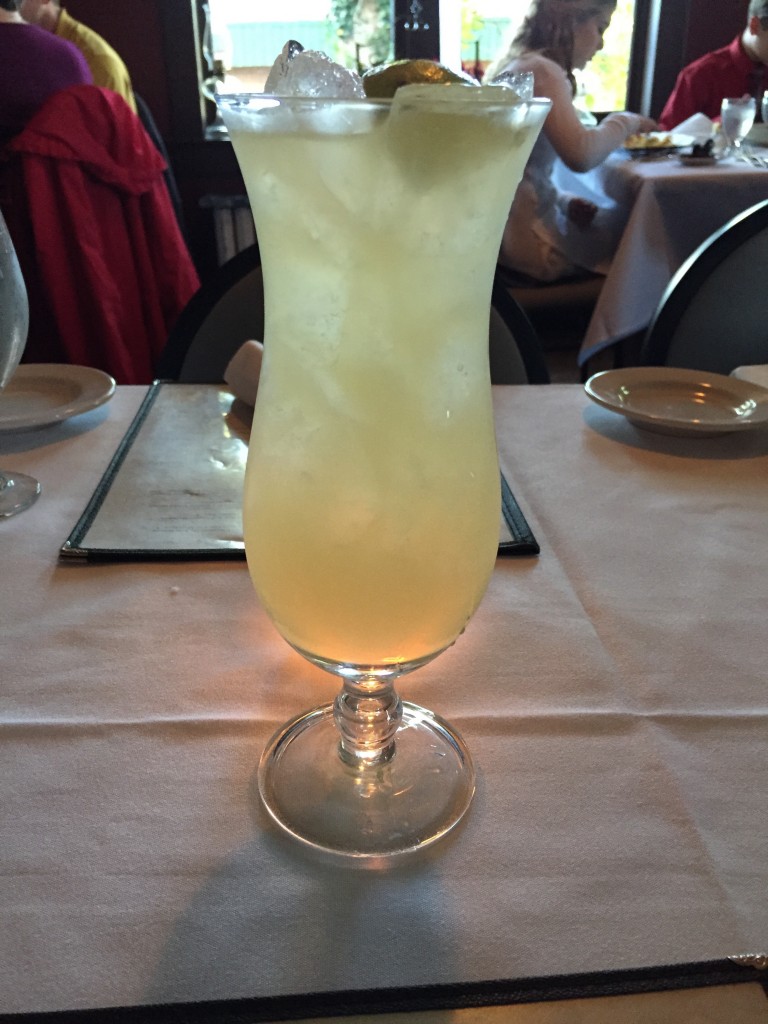 J.Fires' Market Bistro is a bit of a hidden gem near St. Louis, MO. Offering excellent food in a cozy old farmhouse built in 1818, J.Fires' is definitely a unique dining experience. It had been a few years since my wife and I had visited, but a friend was having their birthday dinner there so away we went. Of course, I had a Margarita tasting on my mind.
The bad news was that I couldn't taste any fresh lime juice in the Margarita. It was almost certainly made from a mix. The good news was that the drink was light and refreshing so it wasn't bad. The other good news is that the food at J.Fires' is unique and varied so I can forgive a Margarita that isn't as good as I would like. Plus I would be willing to bet that if I had requested a Margarita made with fresh lime juice they could have accommodated that request. So while I would only rate the Margarita that night a 6.5, I wouldn't hesitate to go back to J.Fires' at any time. Perhaps next time I will specify how they should make the Margarita.