Little Annie's Eating House – Aspen, CO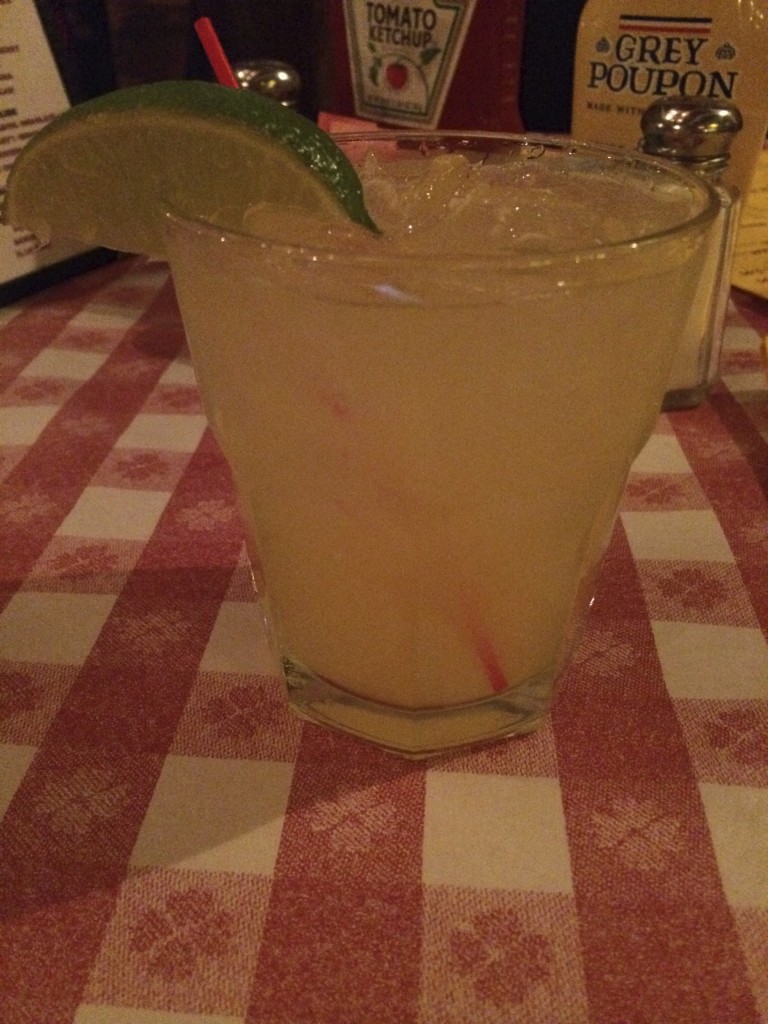 After a grueling day of filming – yes we found the "Lost Aspen Time Tube" and the mouse that Steve Jobs used during his "Lost 1983 IDCA Speech" – my travel partner and I were in the mood for simpler fare. Side note: it is very easy to get sunburned at high altitude and fall weather is very unpredictable in the mountains. Having been to Aspen many times before, my travel partner suggested we visit Little Annie's Eating House. From what I had heard, this was the best burger in Aspen but I was more interested in how their Margarita stacked up.
The story of Little Annie is that she was the daughter of a silver miner who came to Aspen in the late 1870's. Little Annie's Eating House is named after this famous figure in Aspen's history. From what I gathered, as well as being known for good burgers, they were also known for having a good bar. So I ordered a burger and a Margarita, hoping for the best. Luckily, I wasn't disappointed on either count.
The burger was very good. It was a traditional bar and grill style burger but definitely a cut above average. If you are a burger fan, be sure to stop by Little Annie's if you're ever in Aspen. The Margarita's flavor was well-balanced, with just a little bit of a strong tequila finish. Not that a strong tequila finish is necessarily a bad thing, but it was just slightly more pronounced than I like. Overall it was a good Margarita, which made me happy given that this was the last night I would spend in Aspen. I give it a 7.5 out of 10, but I would come back to Little Annie's and give their Margarita another taste if I have the chance.
Wrapping up my trip to Aspen, I would definitely recommend that everyone get a chance to visit this unique little town if they get a chance. While it is known for skiing, the place is beautiful year-round. For having such a famous reputation, the town is surprisingly small. However, it has a plethora of eating establishments and other points of interest. Four nights just wasn't enough to explore the entirety of the town, but it was enough to get a good feel for the culture and atmosphere. One day I will return with my family and you can be sure that I will further explore some great Margaritas when the time comes.