TGI Friday's – South County, St. Louis, MO (The BFM)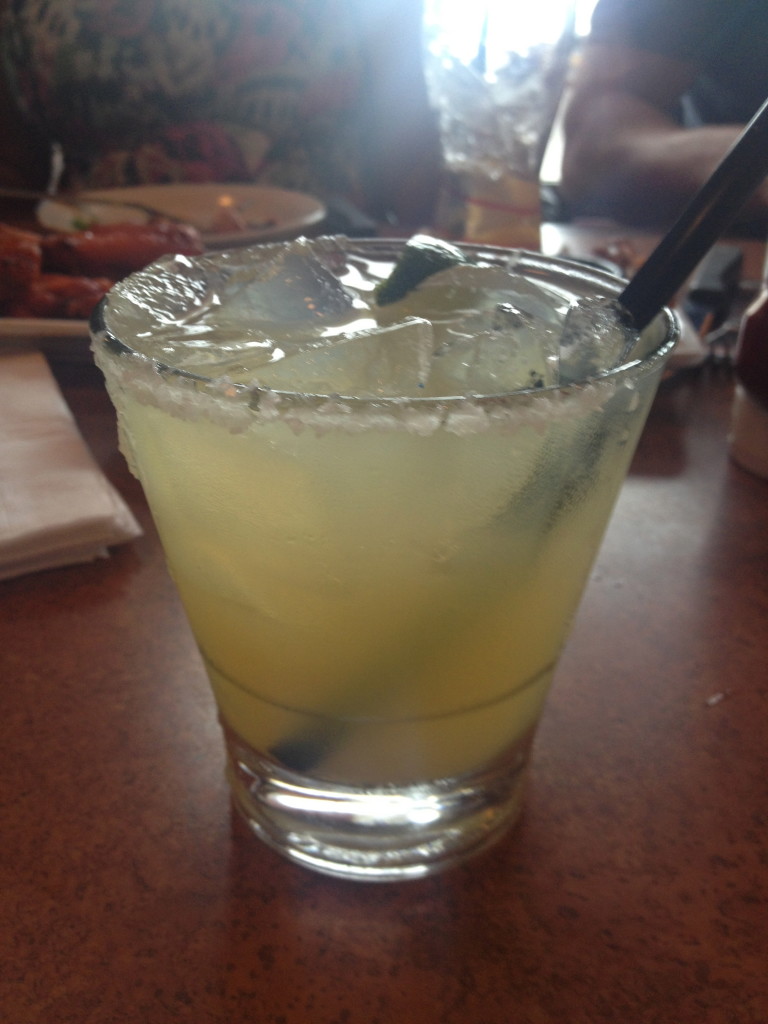 I had an opportunity to visit some friends at the TGI Friday's in South County St. Louis. It helps to know the manager at any restaurant, and Megan made sure we were well taken care of that evening. TGI Friday's has Margaritas on the menu so of course I had to try one … or two.
The menu showed two main options, "The BFM" or "The Best Friday's Margarita" and the "Ultimate Margarita". Which one should I try? The "best" or the "ultimate"? I was suggested that The BFM was the better option, so that is the Margarita I chose for that evening. I will later return to try the Ultimate to see if in fact it is worth of that title.
The first thing that struck me about The BFM was that it had a good full body. In other words, it wasn't a thin, watery drink. Too often Margaritas taste watered down but this was definitely not one of those. The flavor as described in the menu, "ultra-smooth, perfectly balanced", was pretty close in my opinion. It had a nice smooth flavor with the components all well-balanced. My only nitpick was that the finish was just a little on the bitter side. Obviously this was not too big of a problem as I ordered a second. My only other wish was that the drink was bigger! Overall, I give The BFM at TGI Friday's an 8 out of 10.