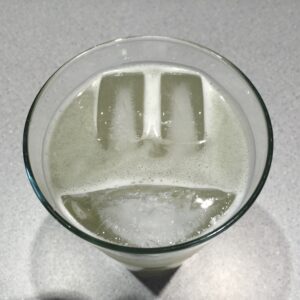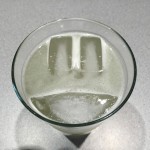 Last year for National Margarita Day, I decided to seek out a recipe for a simple but tasty Margarita I could make at home. With a little digging on the Internet, I stumbled upon a recipe that has become my go-to Margarita. Over the course of the last year I have been testing and perfecting the recipe not only with my own tastebuds, but also with many others whom I have shared my concoctions with. I believe I have refined the recipe and as my gift to you for this Cinco de Mayo, I am sharing what I have learned. I have even posted a video on YouTube showing how easy it is to make an amazing Margarita.
The secret to a tasty margarita is using fresh, quality ingredients. The recipe does not need to be overly complicated. My Margarita uses only four ingredients: 2 oz 100% agave tequila (true Mexican tequila), 1.5 oz fresh squeezed lime juice, 1 tablespoon agave nectar, and 2 oz purified water. Let me elaborate a little bit on each ingredient.
Before I started this blog, I did not know the difference between tequilas. I have now come to discover that true Mexican tequila is required by law to be created from 100% agave. Agave is the plant that tequila is derived from. "Tequila" can be sold in the United States that is made from only 51% agave. The other 49% can be made from a variety of other sources. This bastardized "tequila" is more appropriately called "mixto". Once you taste the difference between a mixto and a true tequila, you will understand why 100% agave tequila makes such a difference. There are a variety of good quality, but relatively inexpensive tequilas that I have come to like, including Cazadores and Camarena. Certainly there are other great tequilas that are more expensive, such as Don Juilo, Dos Lunas, and Patron, but they are not necessary for a Margarita. You can go with silver (blanco) tequila or reposado varieties of tequila for a Margarita, but you can skip the Añejo type. Not only are añejo tequilas more expensive, but they impart an oak flavor from the barrels they are aged in. I personally do not find the flavor of oak to be all that great in a Margarita.
Fresh lime juice is the heart of a good Margarita. Forget mixes and forget fancy liqueurs such as triple secs. All you need are a few good limes and a quality lime squeezer. While the original recipe I found specified the juice of one lime, what I have come to discover is that all limes are not created equal. Some limes are bigger and some limes produce more juice regardless of size.  So one of the first things I figured out was that some of my Margaritas were coming out differently than others and it come down to the amount of lime juice being produced. I started measuring how much juice I was putting in and discovered that the right amount is approximately 1.5 oz. It is possible to put in a little more as well, say about 1.75 oz of fresh lime juice. In theory a little less could work as well, but why would you want to drink a weak Margarita? Once I settled in on 1.5 oz of fresh lime juice, my Margaritas have been consistently excellent.
Agave nectar, being made from the same plant as tequila, seems to perfectly complement the flavor of good quality tequila in a Margarita. Sure, it is possible to use simple syrup, but trust me, the flavor is just not the same. It is even possible to use honey. However, it is quite a bit of a pain as honey tends to congeal quickly in ice water so it must be mixed with warm water ahead of time. So just save yourself the headache and experience the excellent flavor of agave nectar. There are a variety of different agave nectars out there at various price points. I have experimented with several and have found no discernible difference in the flavor of my Margaritas. Therefore, I have settled on an agave brand I can buy in quantity very inexpensively from Sam's Club. I'm sure you can find a relatively inexpensive variety as well in your local area. My recipe calls for a tablespoon of agave nectar, but my wife actually prefers around a teaspoon (a "skinny" Margarita). So feel free to adjust the agave nectar based on your desired level of sweetness in your Margarita.
Regarding the water, my family had a reverse osmosis water purifier installed several years ago. I can not downplay the difference in flavor between purified water and most tap waters. Once you have become accustomed to purified water, you can definitely taste the chlorine and other chemicals, as well as the metals found in most tap water. Therefore, if you want to make a great Margarita, you must use purified water as well or the contaminants will affect the flavor. Bottled water is fine, as long as it tastes pure and does not have a plastic-infused flavor to it.
To make this Margarita, basically combine all in the ingredients in a shaker with ice, shake it up well, then pour into a glass with a two or three ice cubes. The recipe easily doubles – and even triples if you have a large enough shaker! So make yourself a Margarita using this recipe and let me know what you think!
Marcel's Margarita Recipe
Author:
Prep time:
Total time:
The best Margarita recipe you can make in the comfort of your own home!
Ingredients
2 oz 100% agave tequila
1.5 oz fresh squeezed lime juice
1 tablespoon agave nectar
2 oz purified water
Instructions
Add all ingredients into a shaker with ice
Shake vigorously
Pour into glass with a 2-3 ice cubes
Enjoy!