Twisted Tree Steakhouse – St. Louis, MO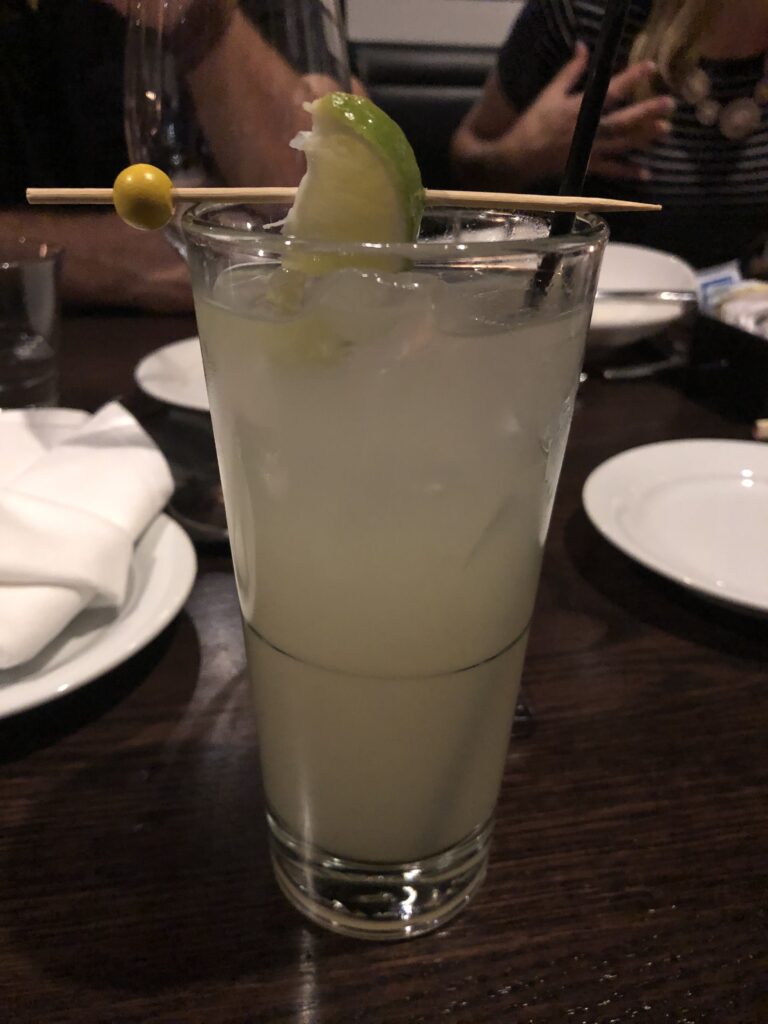 The Twisted Tree Steakhouse is a popular place in St. Louis among those who are familiar with it. The food is great along with the service and atmosphere. On this particular night, I (not surprisingly) decided to try one of their Margaritas.
The first thing that I noticed about the Margarita was the way it was served. The bartender had put a small wooden skewer with a tiny olive through a lime wedge and placed it on top of the glass. I do not believe I had ever seen a Margarita served like this before. As for the Margarita itself, it had a nice flavor although slightly on the tart side. It was well-balanced and pleasant otherwise and I'd say was slightly above average for a Margarita, with my rating of a 7.5.