Orange Cucumber Infused Margarita, Mangia Italiano – St. Louis, MO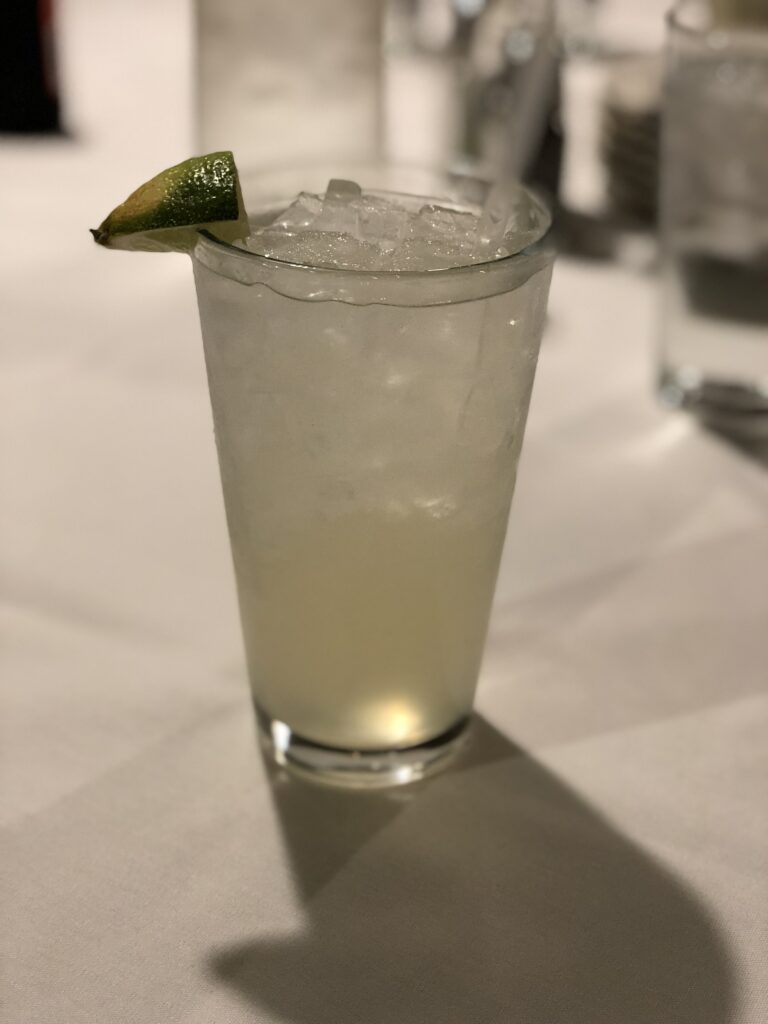 Having previously sampled the Strawberry Lemongrass Infused Margarita and Hibiscus Infused Margarita at Mangia Italiano in St. Louis, we returned once more and I decided to try yet another variety. This time I sampled the Orange Cucumber Infused Margarita.
Mangia is known for using a variety of infused tequilas in their Margaritas. Continuing the trend, this drink made use of orange cucumber infused tequila, as the name of the drink would imply. Given that the last two varieties of Margarita I tried here were excellent, I was excited to try this new version. Unfortunately, this version was not so great on this night. While the orange cucumber infused tequila added an interesting flavor, the overall taste of this drink was a little bitter. It did not have a sufficient amount of sweetness for my liking and I would describe the overall flavor profile as "thin". It definitely could have been better, especially given my previous experience with Mangia's Margaritas. Perhaps they had an off night or maybe this particular recipe just wasn't my cup of tea … er glass of Margarita? I give the Orange Cucumber Infused Margarita a 6.5.