Hibiscus Infused Margarita, Mangia Italiano – St. Louis, MO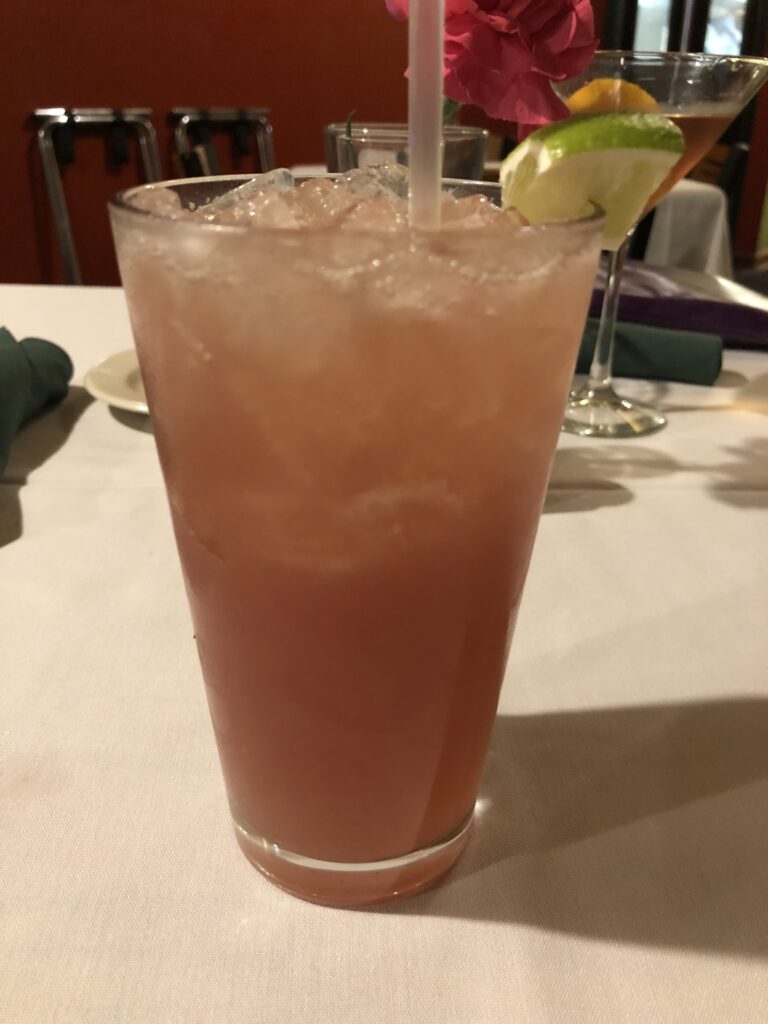 Some days are better than others. For example, when one gets to taste a Margarita in the afternoon … and then another one in the evening! Earlier on this day I tried a Margarita at Cantina Laredo. Then later in the day I got to revisit the restaurant Mangia to taste another one!
I had previously visited Mangia and at that time I sampled their Strawberry Lemongrass Infused Margarita. So this time I wanted to try their Hibiscus Infused Margarita. Given that the strawberry version was excellent, I expected a similar experience with the hibiscus flavor. Sure enough, their hibiscus version was also excellent. It was sweet and flavorful with plenty of tartness cutting through, just like I prefer when having a Margarita. I'd also give the Hibiscus Infused Margarita from Mangia an 8.5.