Tequila's – Carbondale, IL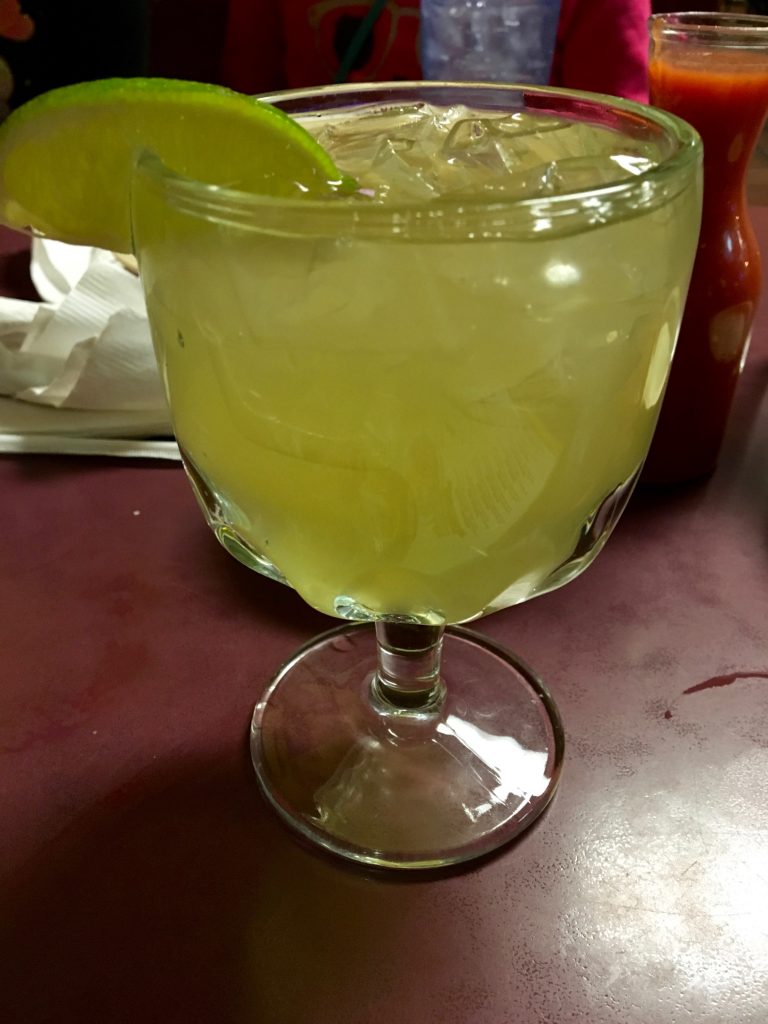 Where I live we have a local university called Southern Illinois University at Edwardsville. The original Southern Illinois University is located in Carbondale, IL, about two hours south. When I went to college in the early 1990's, SIU-Carbondale was famously known as the biggest party school in the country. I never got to personally experience a party at "southern," as the kids from Chicago called it, since I went to the University of Illinois at Champaign-Urbana. From what I understand, SIU-Carbondale has taken steps to tame the party atmosphere at their school so that may be a thing of the past. But I figured I would at least have a Margarita since I was visiting Carbondale.
My family wanted to grab a quick bite to eat as we were leaving this evening, so we found a Mexican restaurant called Tequila's. I would hope that if the namesake of the restaurant was the signature alcohol of a Margarita, they would have a good one. The restaurant itself was nothing special, your average Mexican place. The Margarita similarly was nothing special, pretty much an average restaurant Margarita. On the plus side, it was light and refreshing along with being well-balanced. However, not surprisingly, it tasted like it was made with a mix, although lime juice may have been involved. So the overall flavor was nice, but really nothing special. So I would simply rate the Margarita I had this night a 6.5.
I suspect that in a university town with the party reputation of Carbondale that there has to be a better Margarita somewhere. I'm sure I'll be back again, so I'll see what I can find. Certainly if anyone who has partied there has some recommendations I'm all ears!