Jimmy's on the Park – Clayton, MO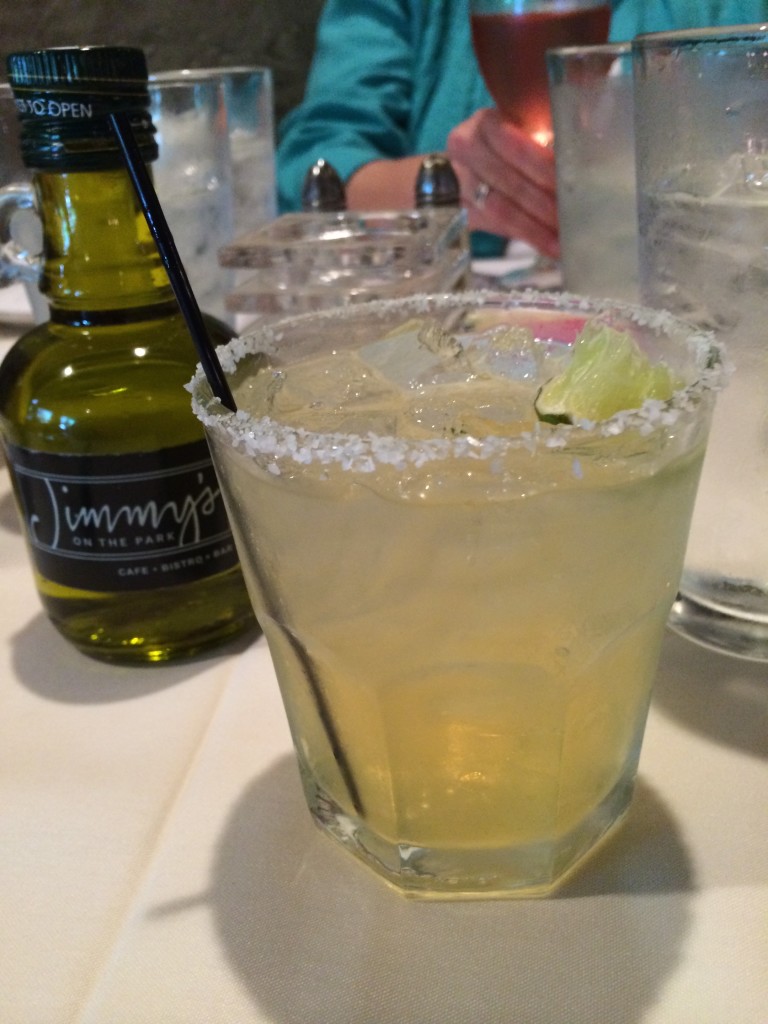 After a Margarita-soaked weekend, some people wondered if I would be able to drink another Margarita any time soon. Fools! I will sample a Margarita any place, any time. Especially the day before my birthday.
I went for lunch with my wife and some friends to Jimmy's on the Park Café in Clayton, MO. If I recall correctly, I had a tomato bisque soup to start – along with a Margarita of course. The tomato bisque soup was very flavorful and tasty. The Margarita was tasty, but not top-notch. While I like citrus flavor, the initial taste hit with this Margarita was a "hard" tart. In other words, too much bite to the citrus instead of a balanced flavor. There was a nice aroma of lime when bringing up the glass to drink, but there was a slight hint of mix flavor when actually consuming the Margarita. So overall, I give it a 7.5, which is good but not great. However, I really enjoyed the overall meal at Jimmy's and I will definitely be back at some point in the future.