The Crossing – Clayton, MO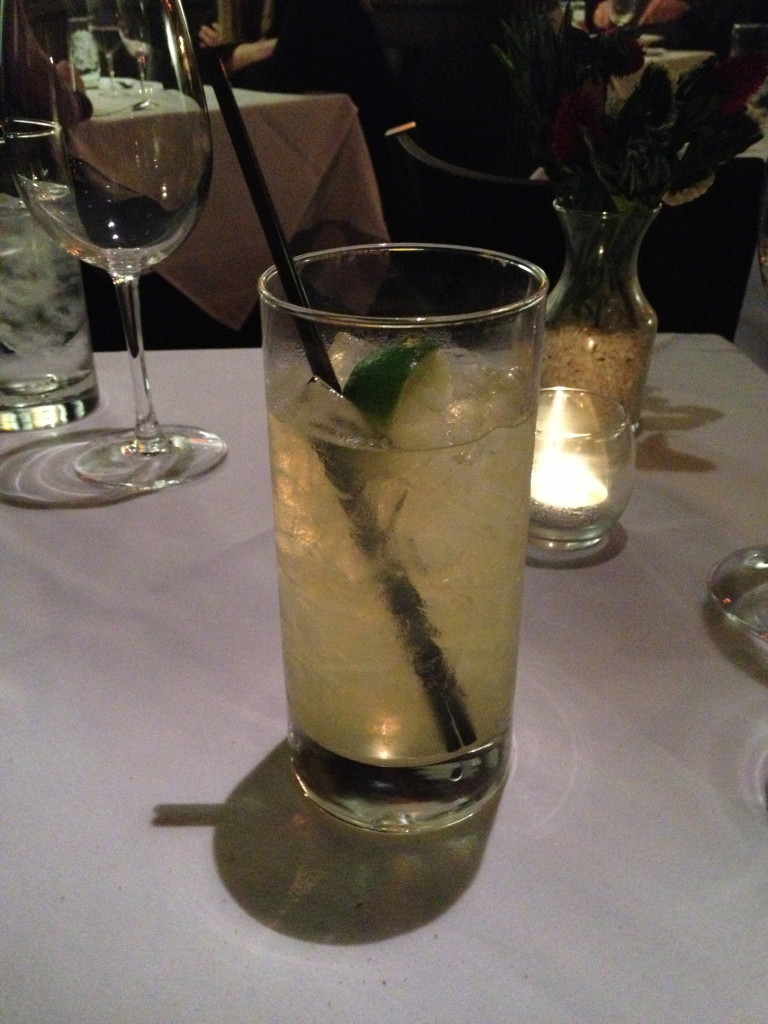 It was on this night, December 28, 2012, that this blog was conceived during a conversation with my wife over dinner. So I got started right away and ordered a margarita!
We were at one of our favorite restaurants in the St. Louis area, The Crossing, located in Clayton, MO. Our favorite server Douglas – he's Scottish so pronounce his name with a Scottish accent please – made the margarita for me. Douglas is a fantastic server so make sure you ask for him when you make reservations at The Crossing. He said the margarita he made was done with an añejo tequila, but I didn't get the brand.
The margarita itself was fairly plain. It didn't have much in the way of sweetness or citrus flavor. However, it did have a good tequila flavor. But I prefer more sweetness and definitely more citrus flavor in my margaritas. Therefore I give this margarita a 6 out of 10.
But let's face it, The Crossing isn't known for their margaritas. They are known for fabulous food, however! My wife and I always go for the Chef's Tasting Menu. We love tasting menus because we get to sample so many yummy things!
On this night, I had several extremely tasty courses. If you haven't already had Egg Raviolio, especially at one of Chef Jim Fiala's restaurants (I've had this dish at both The Crossing and Acero), you've got to try it. I admit that a runny egg inside a ravioli doesn't exactly sound appetizing at first, but do not knock it until you try it! I absolutely love the beet salad here, and the beef tenderloin was excellent. The last few times I've been to this restaurant I've had the Warm Chocolate Tort for desert. Why? Simply put the Warm Chocolate Tort is heaven on a plate.
So maybe the margarita only got a 6 out of 10, but the restaurant itself gets a 10!